A banker has shared how he dealt with his cheating girlfriend who slept with his friend whenever he goes out to work.
The banker who works with GT bank, got information through Twitter that his girlfriend was having an affair with a guy who was squatting in his house.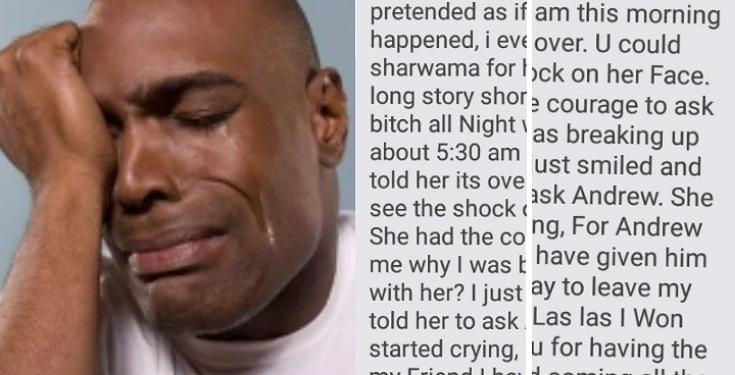 According to the information he received, whenever he leaves for work, his girlfriend visits and sleeps with the friend identified as Andrew.
After finding out about his cheating girlfriend, the banker returned home, slept with her all through the night and the next morning, he called off the relationship after bringing her promiscuous life to the fore.
For his friend, he gave him an ultimatum to leave his house.