Strongman's Baby Mama, Nana Ama Strong celebrate her Birthday with Jaw-dropping Photos
Today, 8th February marks the birthday of Ghanaian Award-winning Afropop, hip-hop, and hiplife Rapper, Vincent Kwaku Osei, popularly known as Strongman's baby mama's birthday, and she has released dazzling photos to celebrate her day.
Nana Ama Strong and Strongman have been together for quite some time now, and they've welcomed a beautiful baby girl, Simona Strong. It's no surprise that Nana Ama Strong, is hot, vibrant, beautiful, and s3xy looking, I'm not surprised Strongman drop heavy punchlines because there's a beautiful woman behind him.
Upon all the hardship she has passed through with strongman she was really happy to say a word of thanks to the most high lord and as part of the celebration, the beautiful mother of one, took to the cameras for a photoshoot session to add up more happiness to her day.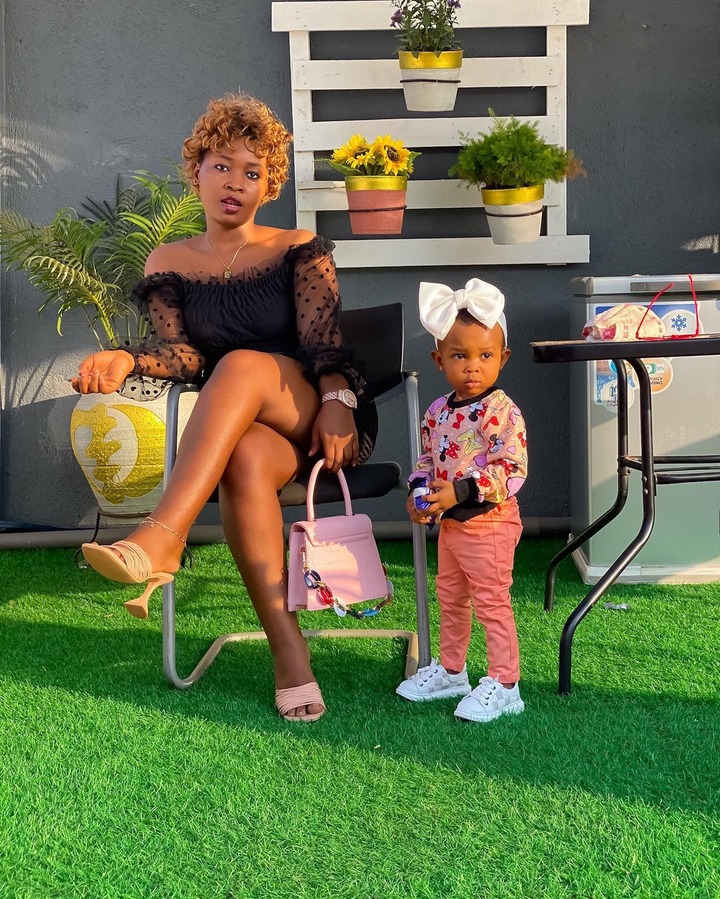 But to make this day memorable, Marriage-chronicles.com has sighted a couple of photos she (Nana Ama Strong) posted on her Instagram page, dressed nicely in a hot white long outwear to match her beautifully curved hairstyle and these showed how cute she is as a Lady.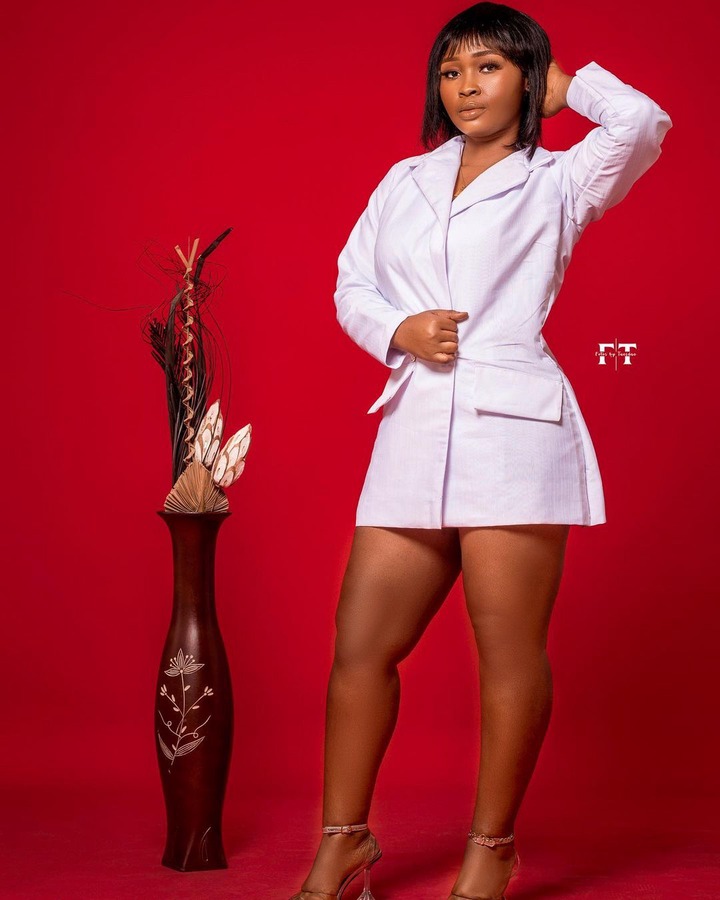 After posting these pictures on her wall, she further went on to caption it nicely and short by acknowledging Christ Jesus for how far he has brought her as she never thought of being there in her sweet life.