7 years in marriage and my mum still does not like my wife – Actor Seun Kentebe reveals
Popular Nigerian actor, Seun Kentebe said after three years of marriage, his mother still does not like his wife.
The Award-winning actor took to his Twitter handle to narrate the unpleasant challenge he's facing in his marriage.
According to the actor, his mum is not in any way a terrible person as he describes him as a sweet soul but he said it's first son trouble and mothers always have a hard time letting them go.
He further writes that he has accepted his fate and would have to leave in the house like a man with two wives, hopefully, everything comes back together normal.
Read the full story below;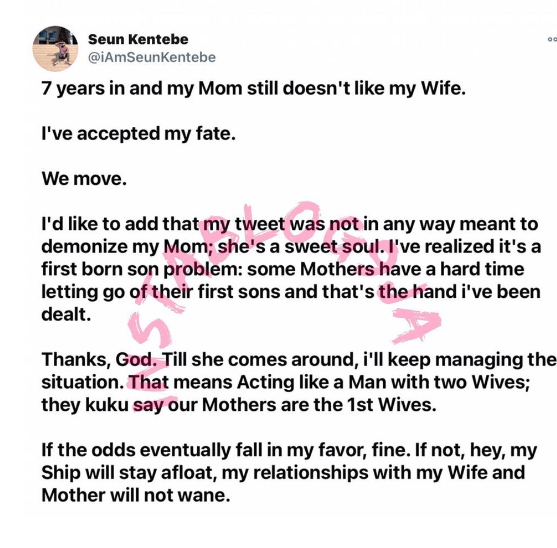 Many young African couples especially Nigerians often have to deal with mother-in-law issues, ranging from disliking the wife-to-be unnecessarily or trying to control her at all times for the son.
How well the man is able to manage the crisis the easier and happier life will be for him. Otherwise, the home will be in shambles and the marriage will never sail smoothly.