A video sighted by Marriage-chronicles.com saw a lady who was being punished by the main wife for cheating with her husband.
The face of the husband was not in the video but looking from the video, it can be concluded that, the wife caught them in bed and maybe the man ran away leaving the lady there to receive punishment.
We are not sure about the country this happened but we are very sure it is not Ghana because they were speaking a different African language.
The question is; is the wife right by punishing the young lady? Yes: but she has to be careful not to kill her because she will definitely be jailed for that.
However, we have often advised our followers to do their best to be calm in situation like this because we have received several news of death resulting from lovers attacking those who came close to their lovers.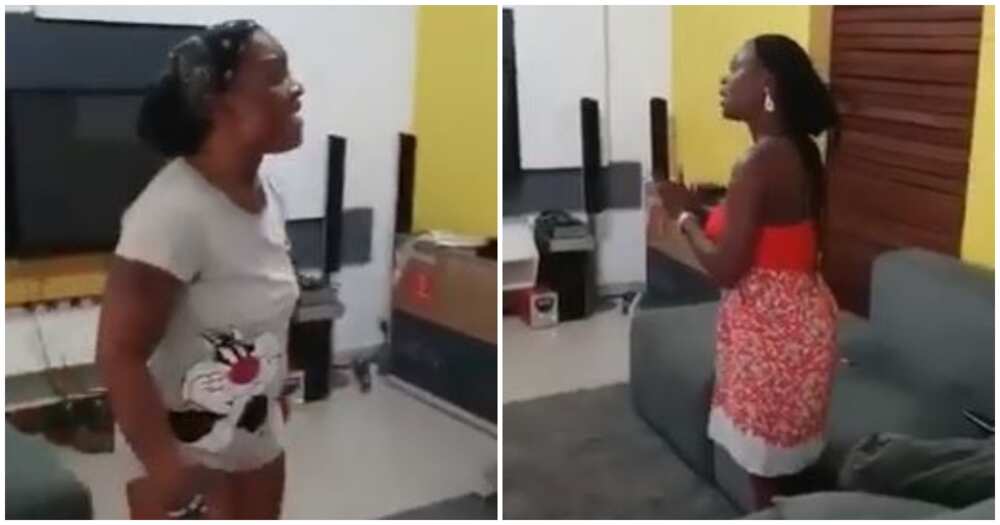 Some became so violent to the extent of killing the intruders. Once that become the case, the law will take its full course of murder on the killer irrespective of the wrong doing involved.
Due to our publishers' violation right, we can't upload the video here but you can Click Here to watch on our telegram group to watch.