"If You Catch Your Wife Sleeping With Another Man, Don't Fight Her, Do This Instead"- Lady Advises
A lady named Kween Chizzy Sylva has taken a Facebook group to advice men who caught their wife cheating on them with another man.
As we all know, most men get angry when they catch their wives on another man and this anger can make them beat or fight with their wives.
According to this young lady, she says;
"It's always disheartening to see men fighting over their wives cheating on them. If you find your wife willingly sleeping with another man, just walk out, don't even beat her or fight the man she cheated with, she's not worth the energy or attention. Just wait for her to return or done enjoying herself and send her packing immediately".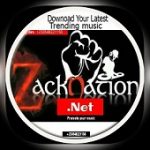 This her statement has gotten the attention of many people who came across her post. One of the reactions is from a lady named Chukwudiwonder Brith Birth, she says;
"See the way they're attacking her. Woman is a woman not a man if I go out there and fvck and you as a woman decided to fvck because I did nwanya imelu aru, it's abomination and I will not waste a second to throw you out no matter your effort in the family. A man can marry more than one woman but a woman cannot marry more than one man at a time.Women take this truth and sell it not."
See screenshots of some reactions below.