Photos and videos from funeral of the 7 young footballers who died in Offinso accident a few weeks ago.
The final funeral rites of some young footballers died in an accident that occurred at Offinso in the Ashanti Region, last month is underway in the Ashanti Region of Ghana
The unfortunate incident also left four other players in critical condition.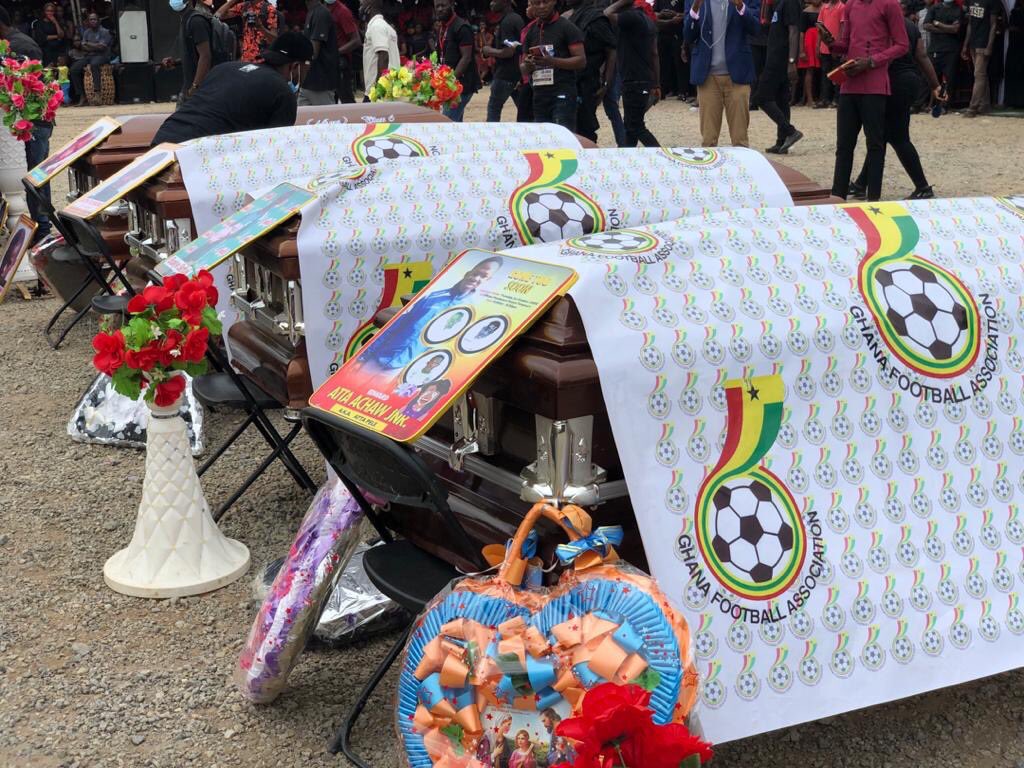 The children, aged between 12 and 15 were returning from Afrancho to Offinso after undergoing colts division registration when the accident occurred.
Augustine Mensah who sustained serious injuries from the accident which saw the demise of eight of his players explained that the thought of the pain of some parents nearly made him commit suicide.
"I was actually worried, I nearly took my life at the scene thinking of what the parent's reaction will be,"
The GFA on Sunday, September 20, 2020 sent a delegation led by Executive Council member Frederick Acheampong and Ashanti Regional Football Association Chairman, Osei Tutu Agyemang to Offinso to commiserate with families of the victims and to visit the injured players.