This Question An 18-Year-Old Girl Asked On Facebook Has Got Social Media Users Talking
Facebook is currently on fire because a young girl posted a picture of herself from a place that looks like a village and the write up that came with the Photo is the topic for discussion.
The Facebook user with the name Glory Emmanuel shared the post with the caption "As a well educated man who lives in the city, can you marry a village girl?"🤐
Her post, however, has gotten a lot of reactions on Facebook and everyone is giving their opinion about the post.
See the post below and some interesting comments as well.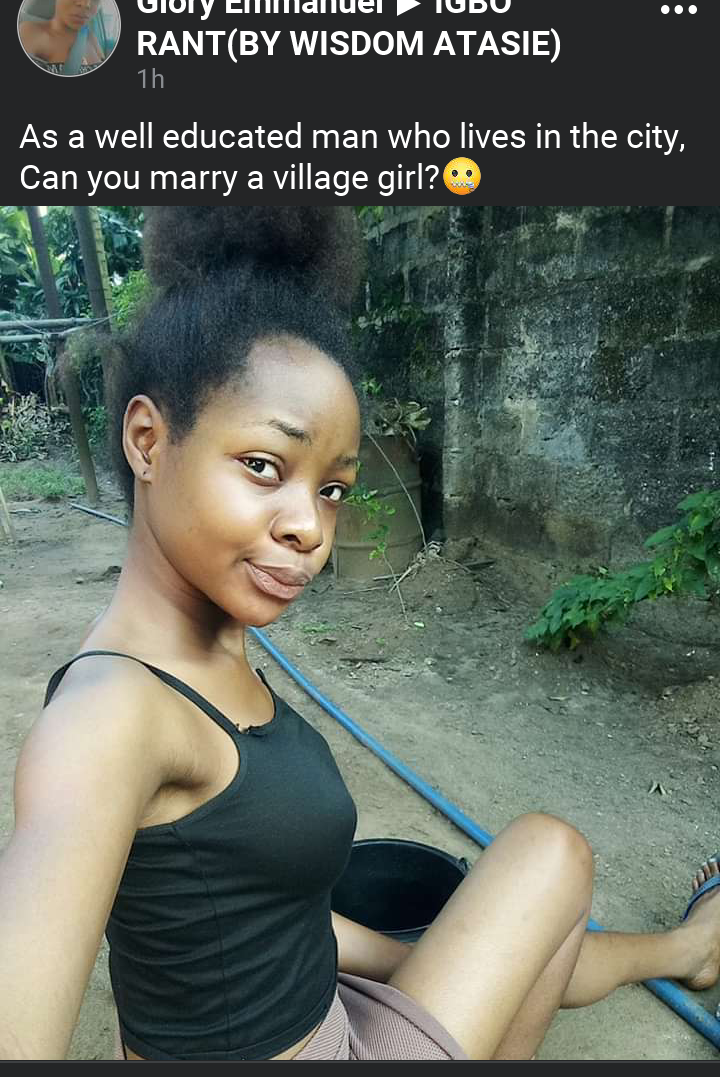 See people's reactions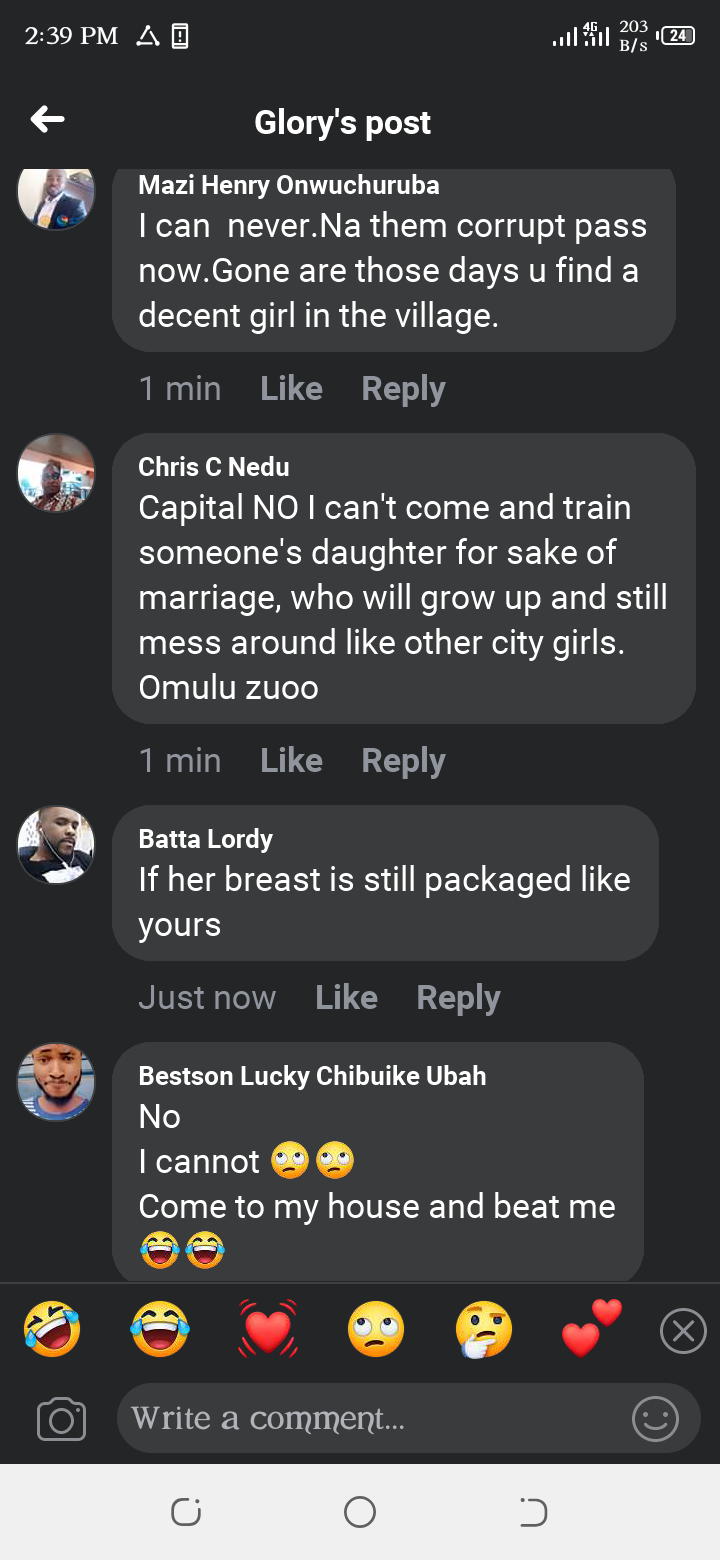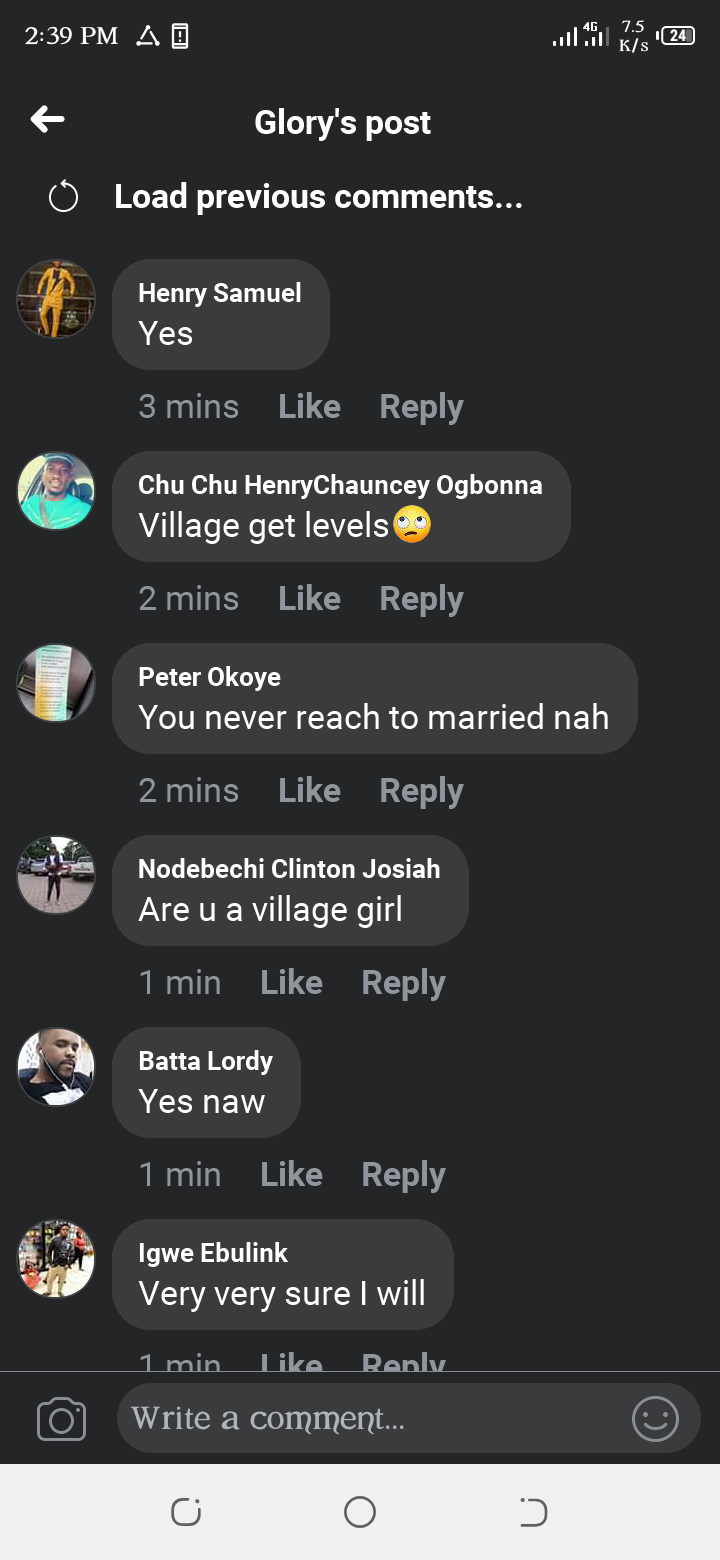 Share your thought on the girls post?